Carefully Check The New PDF
Before setting the status to 081 you will need to download the PDF to perform your Final Validation and Verification as you would with any other jobs. The PDF is available to be downloaded from the Graphic Files:
To help with the Validation of the PDF, we advise that you use the Output Preview to check separations, ink levels and any overprint that may be present along with visually checking that nothing has disappeared or moved on your design.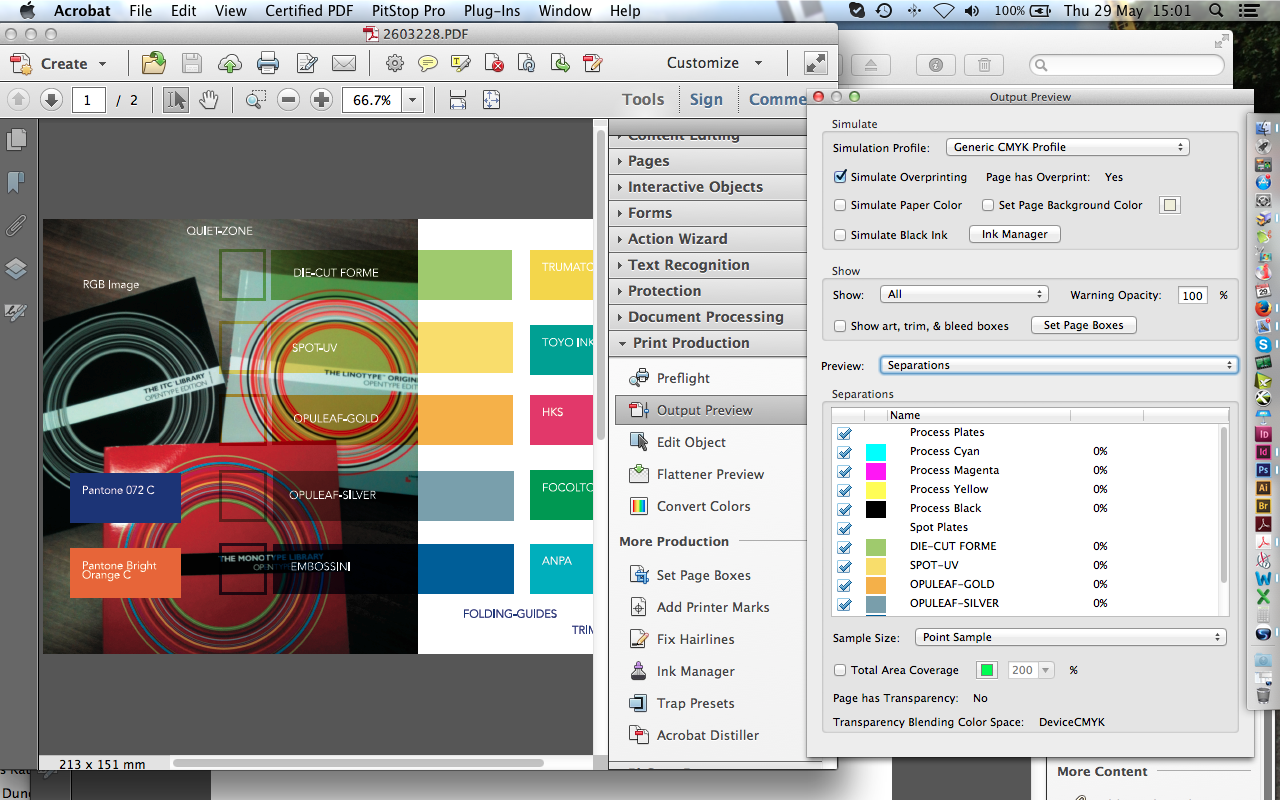 Check the PDF Post FileCheck
ALWAYS download the PDF that is sent back from the FileCheck. Viewing the PDF before setting to 081 is still part of the Validation process. Failing to check the post Preflight PDF
could result in the file not printing as expected. If your PDF contains spot colours for extra finishing (Die Cuts, Spot UV, Embossing or Foiling) then use the Output Preview to ensure that the separations and overprint is present as expected.
Send to proof or production
Once you are happy that the new PDF that FileCheck has produced is correct, you can either send the new PDF for approval via Status 037 FileCheck results, Status 038 BulletProof or email. Alternately, if the PDF is already approved then set the job to Status 081to start the production process.
Compression Noise
Compression noise can appear when uploaded files contain very compressed Jpegs, with the noise marks being more noticable around text on light backgrounds. The compression noise can be exagerated if your uploaded file is set in RGB or triggers ink reduction. The No Compression Distiller options in our Distiller settings will help with this, but not eradicate it.
Compression noise example: