While templates are normally designed to be editable by clients using INDT or IDML files, you may not want any of the template to be editable.
You can set up a template to be an Uneditable PDF template, instead of the default INDT option.
This is useful for clients who re-order the same PDF often, but don't want to have to look through their previous orders to re-order. You may also want to use this if you've built a design that hasn't been ordered yet and to show the PDF in your client's template area.
Making an uneditable PDF
Head to Workgroup > Templates > Create
Choose the Uneditable PDF option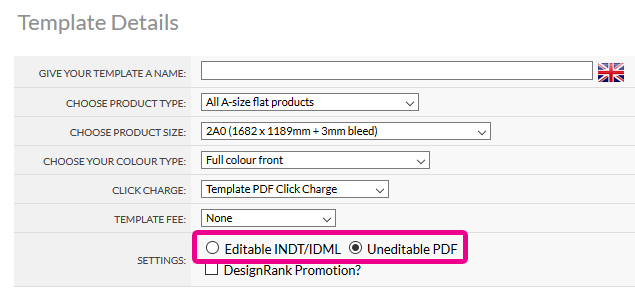 You'll see slimmed down options for Uneditable PDFs, since all you'll need to do is upload files, add tags, choose your product and customer permissions, then publish.

You can change a template from Editable INDT/IDML to an Uneditable PDF until files are uploaded. You can only upload PDFs that match your template size and colour type.
Uneditable PDFs online ordering
Your uneditable PDFs will show in the template folder alongside other indesign templates.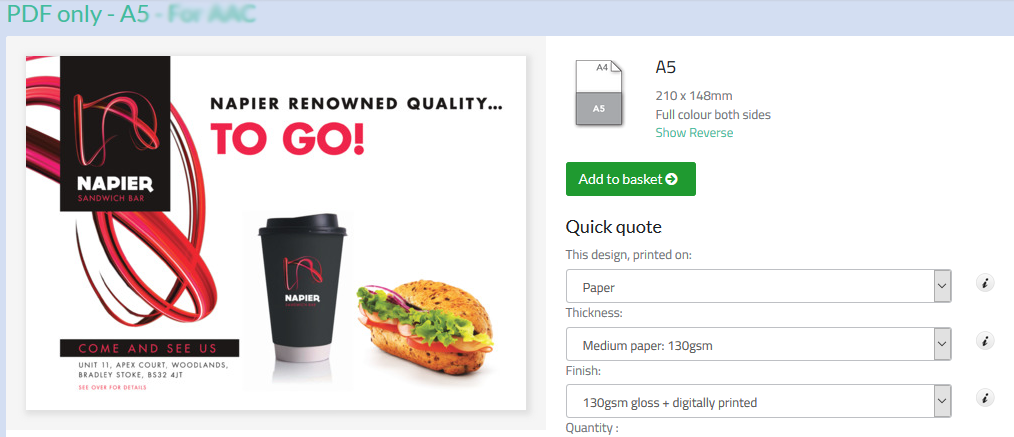 However when someone orders the template, they won't edit it, instead it will go straight into their basket with the PDF uploaded. The PDF will then show in your Workgroup > Jobs > View/Amend> Files for Productionand Workgroup > Jobs > View/Amend> Files for Production > Supplied Filesfolder. If you have auto021 enabled, the file will automatically go through filecheck after it's ordered.