How to update User details.
Go to Management > User management
If you can not see the 'Management' tab please contact your Client Service Team who will enable this feature for you.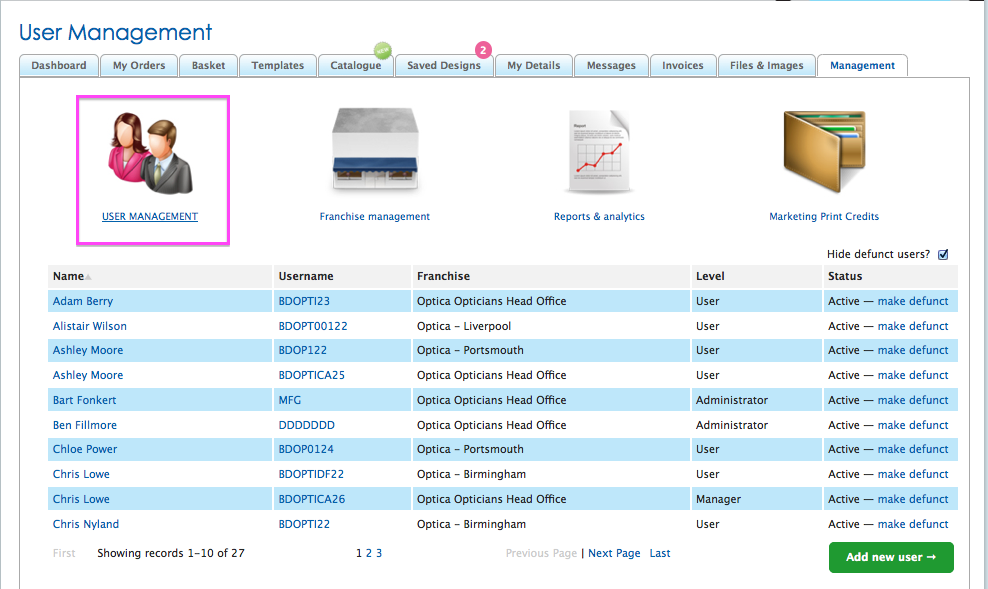 Here you can view all Users that have access to your BrandDemand system.
You can update individual Users details by clicking on their Name. It is important that User information is up-to-date, as this information will be used to populate templates.