Using Illustrator to edit a Spot UV PDF supplied as 3 pages
If you need to edit a vector element in a Client Supplied PDF you can drag the PDF file to open it in Adobe Illustrator.
If the PDF has multiple pages Illustrator will ask you which page you'd like to open. In the example below we are opening the 3rd page of a PDF which contains the Vector element we'll use to create the spot uv layer.
If the Vector element has been supplied using the same Swatch Colour we can use Select > Same > Fill & Stroke to select all elements.
Once the elements have been selected we can Create a new Colour Swatch for our Spot UV element.
The colour swatch for Spot UV is:
Swatch Name: 

SPOT-UV

Colour Type: 

Spot

Colour Mode to 

CMYK

Colour Make-up: 

2% Cyan

, 

8% Magenta

 and 

82% Yellow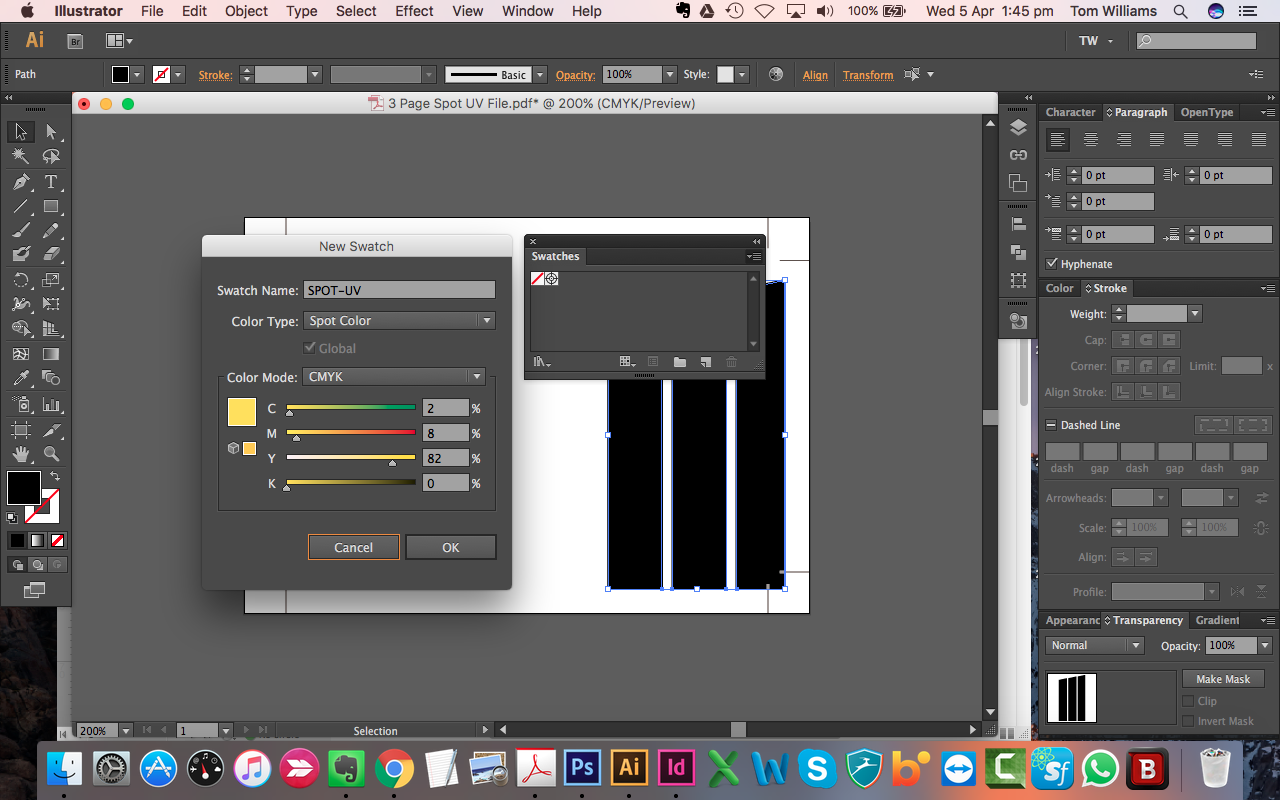 The step above will colour our vector element in our special Spot UV finishing colour.
We also need to set this colour to Overprint.
The final step is to Close the page and Save Changes before moving onto InDesign.
Alternatively you can copy this Spot UV element and paste it to page one of your PDF ready for printing.
Placing multiple PDF pages onto one page in InDesign
If the Customer has supplied 3 pages to make a 2 page product (such as a 3rd page for Spot UV) you can Place a new PDF page directly above one that you've imported into InDesign previously.
Steps to follow:
Select File > Place, to place the PDF into InDesign.

Select your PDF file, ensure "Show import options" is selected.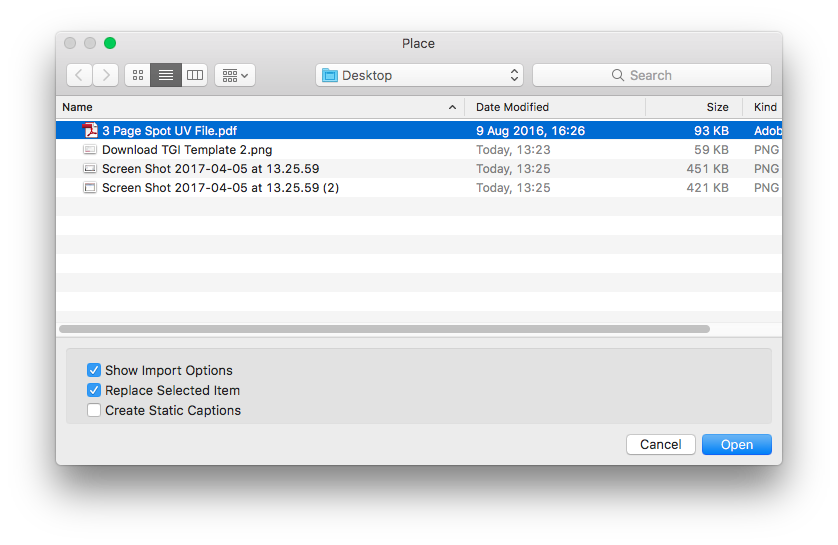 Select your page number to place in, ensure crop Media is selected.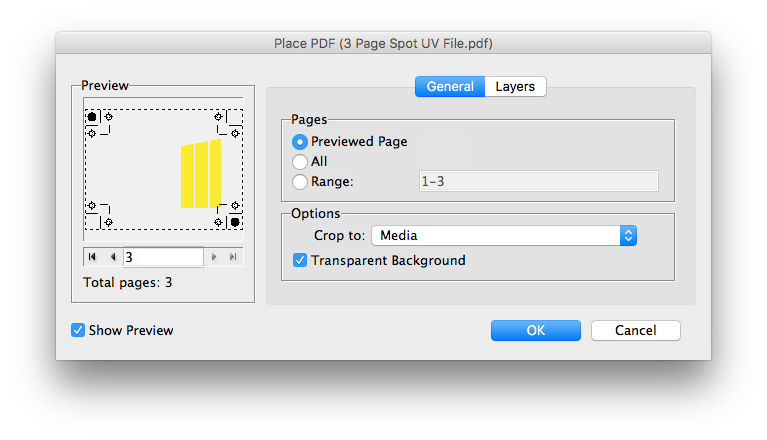 Use the Pathfinder tool to align the PDF to the centre of your page.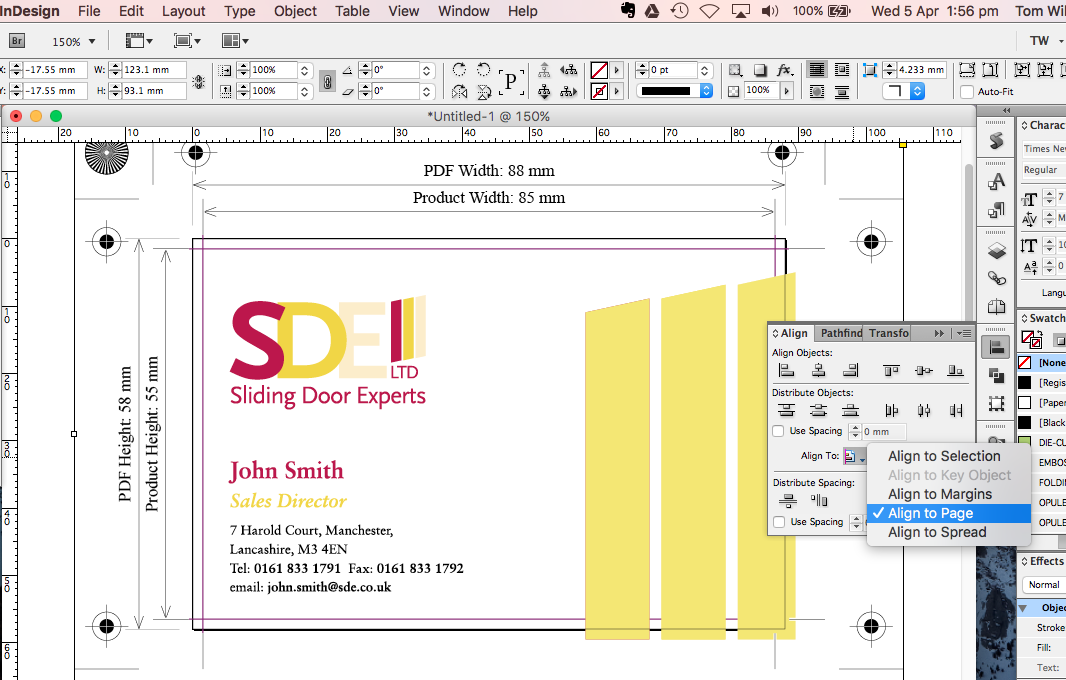 The final step is to File > Export as an Adobe PDF (Print), using "Press Quality", PDF version 1.4 settings.