Brief Overview
Personalising your content
To edit a page on your w3shop, go to Workgroup > Customers > Categories & Microsites > View/Amend. Select your w3shop Category.
Browse to Microsite Pages and select the Edit link next to the page that requires amending.
On the Page Content screen select Layout & Design: Edit page content. This opens the In-Site Editor.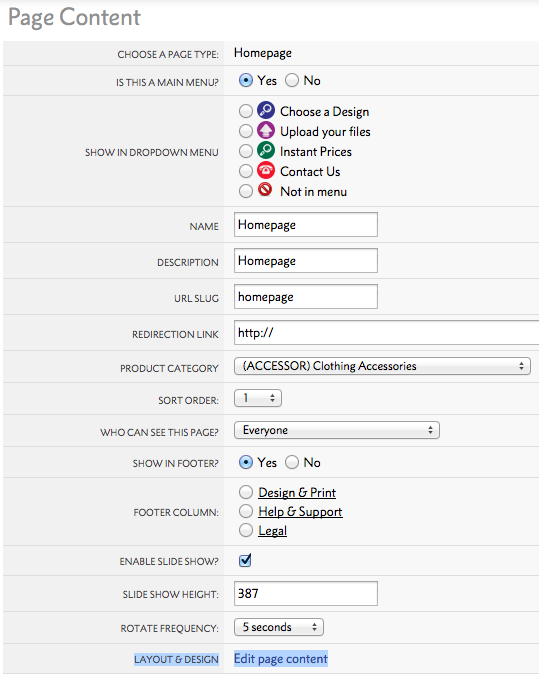 Editing your images
Select an image and use the Toolbar: Image Icon to open the Image Properties dialogue box.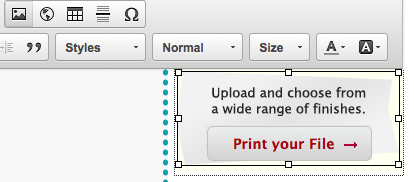 To upload a new image select Browse Server.
This opens up the CK Finder. Select the images folder and the green Upload button to upload new images.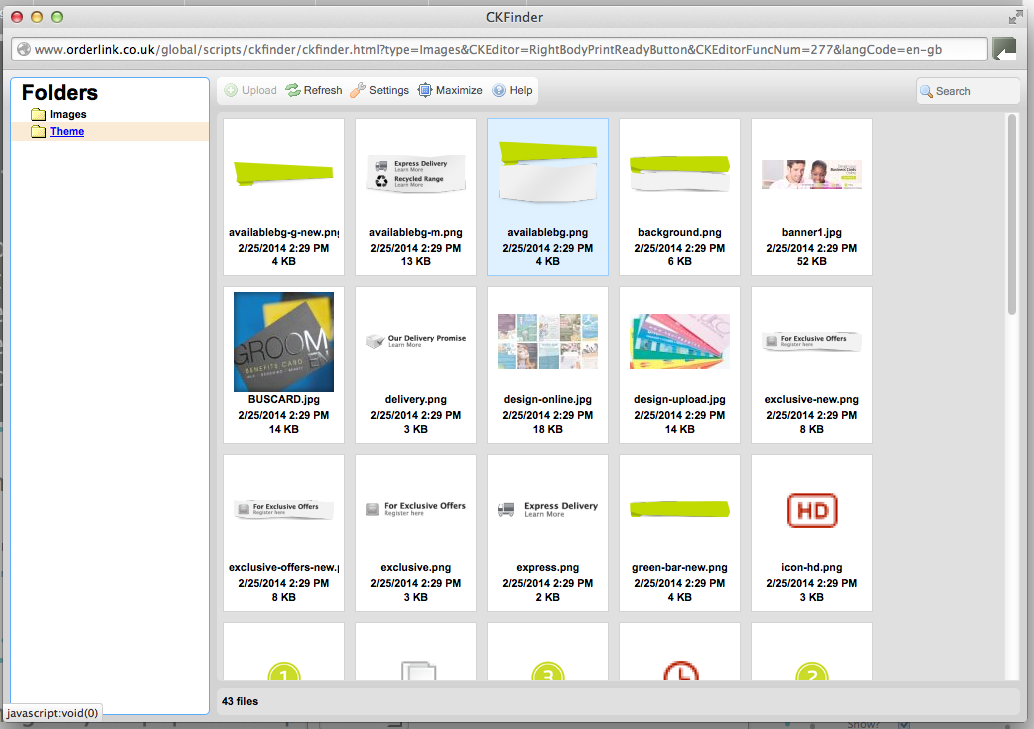 Editing text links
Highlight the word you would like to link to another page e.g Business Cards. Select the Toolbar: Link Icon. Paste the URL you would like to page to go to in the URL box.