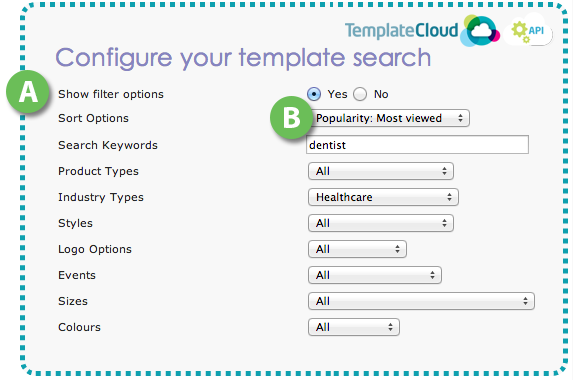 This widget can be customised to show a specific selection of Templates or if you want all Templates to be made available leave the fields as All.
A: Show filter if you want the Refine by tool to view in your w3shop and you require your client to have the ability to refine their search (see below).
B: Choose how you want the Templates to be sorted.
Only ONE keyword should be added to the Search Keyword field. This could be a specific product type e.g. Business Cards , or a specific industry type e.g. Dentists.
Example of a Template Search widget: