Using the stock images app, yourself and your customers can share photos from our stock image library (DepositPhotos) to agree what images should be purchased and used in your designs.
All customers have a lightbox that can be accessed from both Flyerlink and Orderlink.
Customer access to lightbox
Your customer can also access their lightbox online using the stock images app.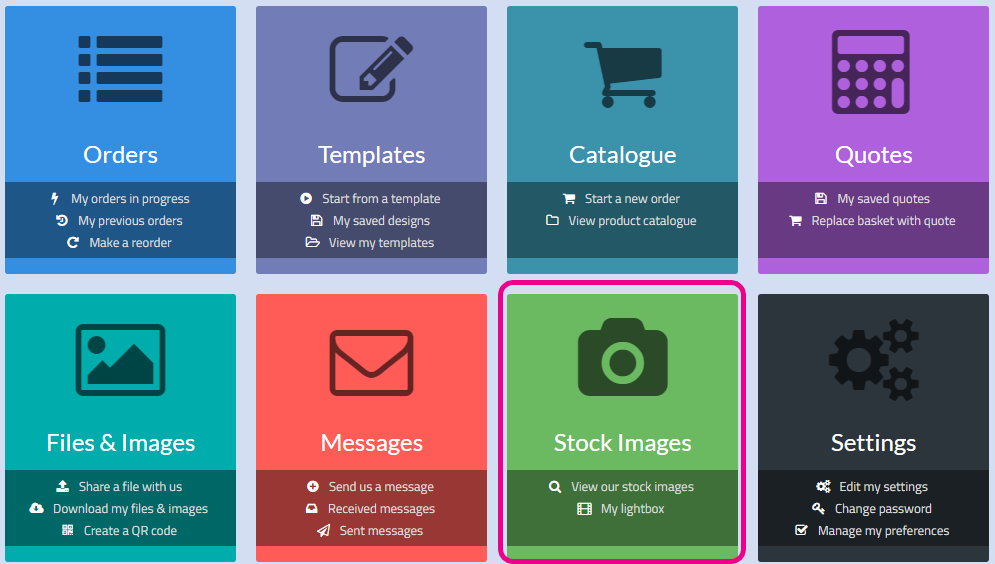 By default, this app is available if you're customising your client's apps be sure to add it back in
For more details see article 5659
Using this app your customer can search for any image from Depositphotos and save them to their lightbox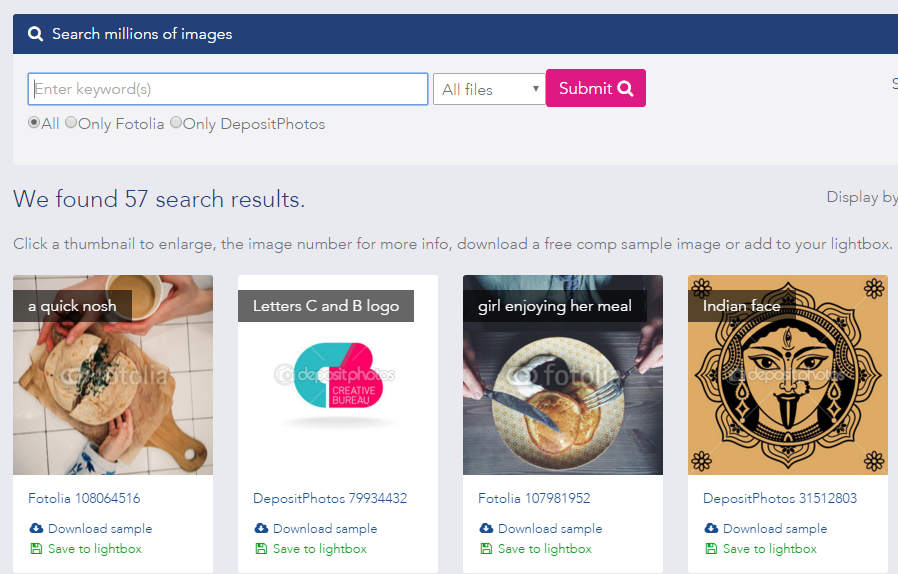 They can remove pictures they don't like and set ones they definitely want to use to "Ready to buy?"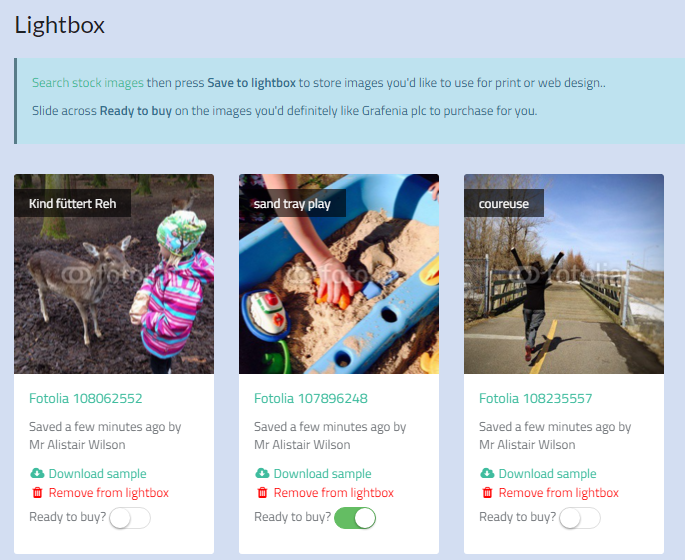 You'll get an email if your customer decides they're ready to buy any images, so you can view their lightbox and purchase the images from Flyerlink on their behalf.
Accessing your customers lightbox in Flyerlink
Head to Workgroup > Customers > Files & Images > Lightbox
To view your customer's lightbox. You can choose from here whether to purchase a lightbox. If you've bought the design recently and can download it from w3pedia > Stock Images > Purchase Log, we'll show a download link so you can download it there and then.
Here you can view images your customer has saved via their client microsite, and you can add images yourself.
To add an image, press the Add image to lightbox link
Search for an image, and press the Save to lightbox link in the top right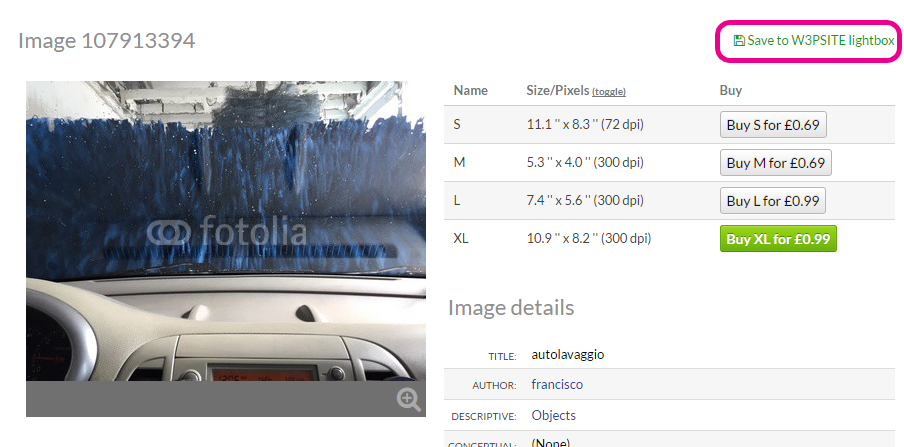 The image will now be visible to both you and your customer in the lightbox.